Slide 6





What is in smartcard? - Smartcard Directory Structure
Here we learn how data are stored in a smartcard.

Most smartcards have a UNIX like tree-structured file system. (Some do not. Personally, shame on those who don't.)

File names are two byte long.

The root of the tree is 3f.00.

For example, the following is the directory structure of M-Card. There are some files we are interested in ... especially the purse file, i.e., 3f.00/02.00/02.01.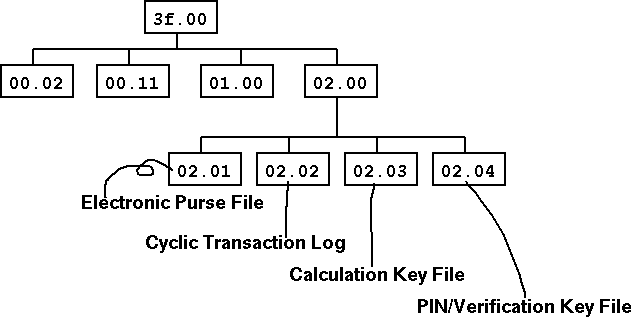 ---